GHOSTour Hosts

2009 - Present
Richard Felix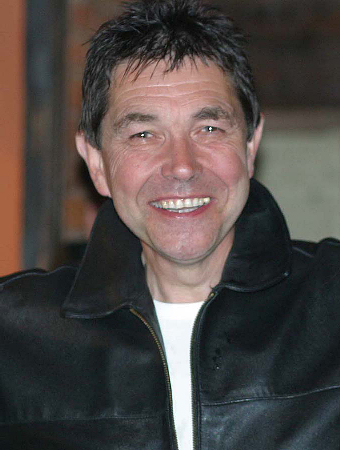 Richard Felix has been haunted by ghosts since the age of four, but he does not see dead people. He is frightened of ghosts! So what makes a man who is so frightened of ghosts look for them?
Richards' passion for life has always been history, especially military history with a special interest in disasters e.g.-Charge of the light Brigade, The Alamo, Custer's Last Stand, and the Titanic. Richard is a great believer that ghosts and history go together and firmly believes that ghosts exist-he has seen one and heard one, but still remains firmly on the fence and remains sceptical about most ghostly occurrences. At least eight out of ten can be explained - it is the remaining two you need to worry about.
In 1992 Richard opened The Derby Heritage Centre. (a Tudor Grammar School) with ghosts and thus started the origins of the now world famous Derby Ghost Walk.
Richard specializes in ghost tours around the U.K. and Ireland and has personally taken in excess of a quarter of a million people on a ghost tour.
Eight years ago he opened the haunted Derby Gaol-scene of the last hanging, drawing and quartering in England. Four years ago he embarked on the Ghost Tour of Great Britain, visiting every county, and recorded onto DVDs their haunted tales. Richard has now created over fifty of these DVDs. The success of these has resulted in them being put into book format which are selling throughout Great Britain.
The knowledge and expertise gathered by Richard over many years drew him to the attention of the T.V. and radio media, and he has appeared on many paranormal programs. Four years ago he became the Paranormal Historian on the world-acclaimed TV programme "Most Haunted." He has now completed ninety nine programmes (six in America) and twenty lives. Richard is now currently working on a new TV show which will explore all aspects of the paranormal.
Richard's passion and enthusiasm for ghosts and history have put him at the forefront of the quest to prove beyond all doubt that ghosts really do exist and that there is indeed life after death.
Richard lives with his wife Julia, sons Edward & William, dogs Bingham & Brock and cats Custer & Crocket on a haunted medievil moated site in rural Derbyshire.
GHOSTour is honoured to have Richard Felix, one of Britain's "Most Haunted" as one of its celebrity hosts.
2006-Present
Alan Murdie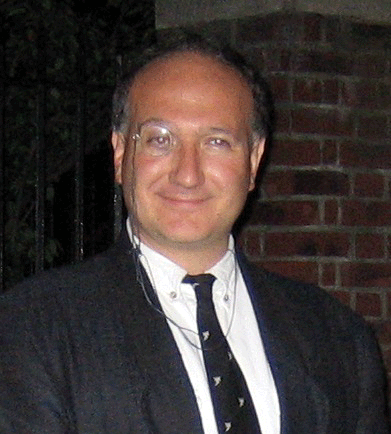 Special Guest of Honor
Ingrid Pitt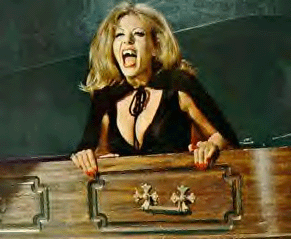 For the first time ever, the Ghost Tour is proud to be hosting an very special evening honoring one of the legendary greats of the horror cinema, the one and only Ingrid Pitt.
A much loved and genuine cult figure of modern horror cinema, Ingrid Pitt is our very special guest of honor on this year's GHOSTour to England, her home country. We will have a meet & greet session as part of a gala banquet in honor of her glorious and gore-ious career.



2003, 2004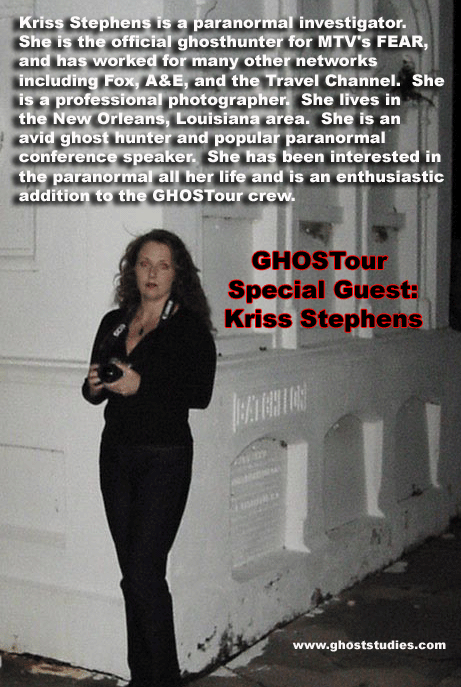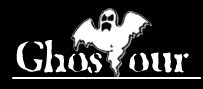 Click Here For Free Color Brochure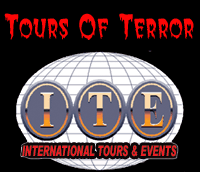 315 Derby Avenue, Orange, CT 06477 USA
Tel: (203) 795-4737 Fax: (203) 891-8433




TOURSofTERROR@aol.com